Susan owns the copyright to all the articles below, published and unpublished


Switching Hitting & Underlying Issues
Treating Depression with Medication
Working the 12 Steps: Keeping it Simple

The Ambivalent Love Addict

Typical Kinds of Love Addicts
Typical Kinds of Love Addicts (in Italian)
The Pleasure Compulsion: Play It Again Sam
Teenage Love Addicts
Class material for educators
Triangles: The Agony & Ecstasy
Putting Out the Flame of Desire:
More about Love Addiction
Is Love Addiction Different From Sex Addiction?
The Ingredients of a Healthy Relationship
The Progression of a Healthy Relationship
Stumbling Blocks to Change
Excerpt from The Art of Changing
The Pros & Cons of Forgiveness
Daily Reflections and Kathy's Eulogy
Love Addicts and The Imago Theory
Becoming Dependent on an Abusive Partner
Putting Out the Flame of Desire


Below are articles written by other authors
about love addiction.
Love Addiction and Christian Ideals
Love and Relationship Addiction
On Again Off Again Love Affair
Domentic Abuse: Why Women Stay
Why Women Go Back to Bad Relationships
How to Get Rid of an Obsession
On Again Off Again Relationships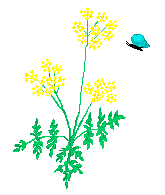 Searching for someone best to Write my essay?
Home • Contact • Counseling • Links