Susan owns the copyright to all the articles below, published and unpublished

Articles on The Fix
Being Single: Is it a Fate Worse than Death?
Triangles: The Agony and Ecstasy
Recovery and the Art of Changing

Articles on Sivana East
13 Simple Ways to Become Spiritual
15 Steps to Healing Yourself Before a Relationship
It is not a Sin to Love Yourself

Working the 12 Steps: Keeping it Simple

Typical Kinds of Love Addicts (in Italian)
The Pleasure Compulsion: Play It Again Sam
Teenage Love Addicts
Class material for educators
Putting Out the Flame of Desire:
More about Love Addiction
Is Love Addiction Different From Sex Addiction?
The Ingredients of a Healthy Relationship
The Progression of a Healthy Relationship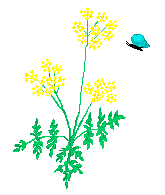 Searching for someone best to Write my essay?
Home • Contact • Counseling • Links