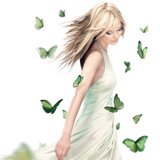 My name is Susan Peabody and I am a writer and counselor. My goal is to help people feel better about themselves and about life. I specialize in the treatment of love addiction, but I am also a life coach. This site is a resource for those who want to learn more about love and relationships. I have also included some other inspirational writings to help you on your spiritual journey.
Poets have no right to picture love as blind; its blindfold must be removed so that it can have the use of eyes.. (Pascal as quoted in Addiction to Love)


Susan's Writings
books and articles

Radio Interview
The Art of Changing
Radio Interview
Personal Life Media
Radio Interview
Christian Radio Station
Long introduction.
Radio Interview
Typical Kinds of Love Addicts
Love Addict Movie Website:
This is a different clip; click on the picture;
you do not need to log in.

Reviews of my books:
Susan's Resume
pdf file for printing; needs acrobat reader
Pictures & Blog from Switzerland

Breaking up is hard to do! Don't do it alone.
Jim Hall's Withdrawal Workbook
I highly recommend this book!
5 Stars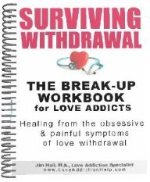 GED Online
A great online source for empowering kids to further their education.
Patricia Raskin Offers Transition Coaching.
Your contribution will pay for Susan's pro bono work with teenagers and indigent clients. She has a special interest in working with inmates. (See her article, Crimes of the Heart.)


Susan Kathleen Peabody, 65


Contact • Writings • Counseling • Links